Director of Division for Africa of IAEA TC Department Shaukat Abdulrazak Visits ICS
  On the morning of April 19, 2019, Mr. Shaukat Abdulrazak, the Director of Division for Africa (TCAF), Department of Technical Cooperation, International Atomic Energy Agency (IAEA) visited the Institute of Crop Sciences (ICS), Chinese Academy of Agricultural Sciences (CAAS). Professor Liu Luxiang, Deputy Director General of ICS delivered warm welcome and briefed Mr. Abdulrazak on the Exhibition Hall for the main research priorities and recent achievements in ICS, and the situation of research and international cooperation in crop mutation breeding in National Centre of Space Mutagenesis for Crop Improvement.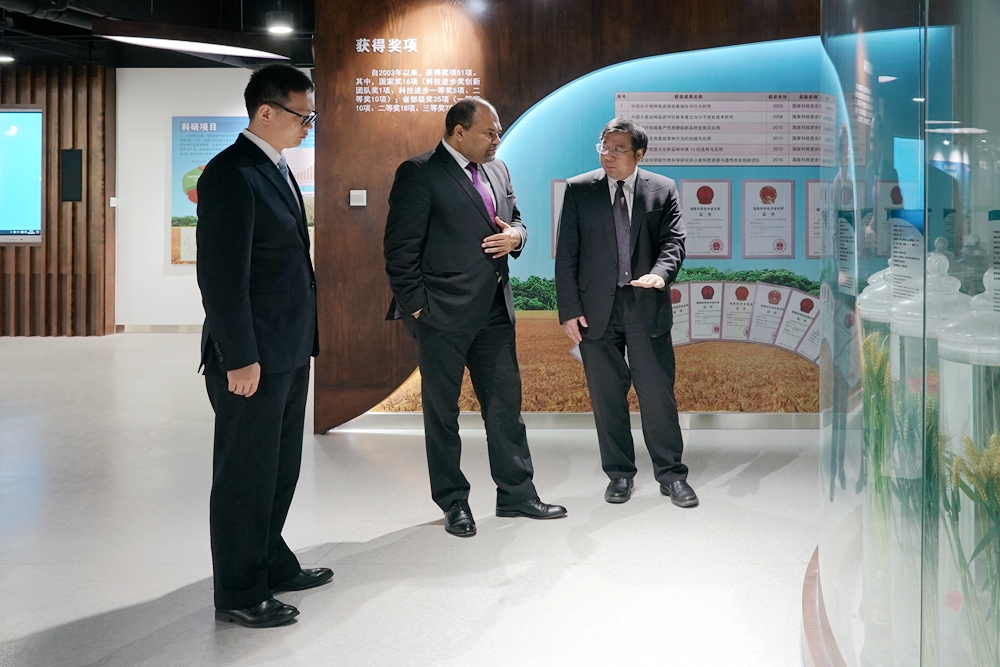 Prof. Liu introduced the progresses in research and application of new mutation techniquies and methods such as crop space mutagenesis and ground simulation factors-induced mutation in recent years, new mutant wheat material creation and new mutant variety development and dissemination with the examples of national mutant varieties Hangmai 247, Hangmai 2566 and Luyuan 502. The Institute, as the Lead Country Coordinator, has also become a key contributor to the RCA Projects on Plant Mutation Breeding under IAEA technical cooperation programme over the years: more than 150 plant breeders from over 30 countries of regional and inter-regional Member States have participated in training courses, scientific visits and fellowships and benefited from the platform at ICS.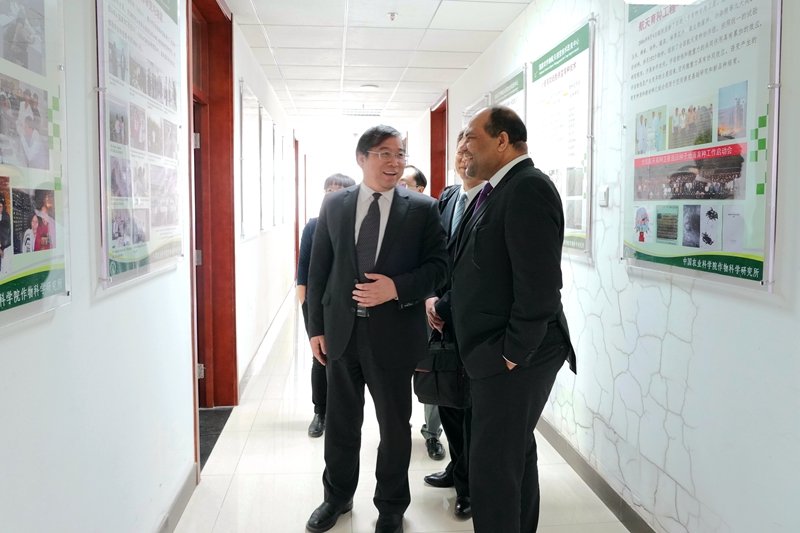 Mr. Abdulrazak expressed an admiration for the Institute's outstanding achievements in crop mutation breeding research and establishment of the network Asia and Oceania Association of Plant Mutagenesis (AOAPM) for global mutation research community. He stated that IAEA will further support the cooperation with ICS in field of plant mutation breeding and will actively promote and coordinate the young scientists of IAEA African member countries to ICS for fellowships, exchanges and postgraduate studies.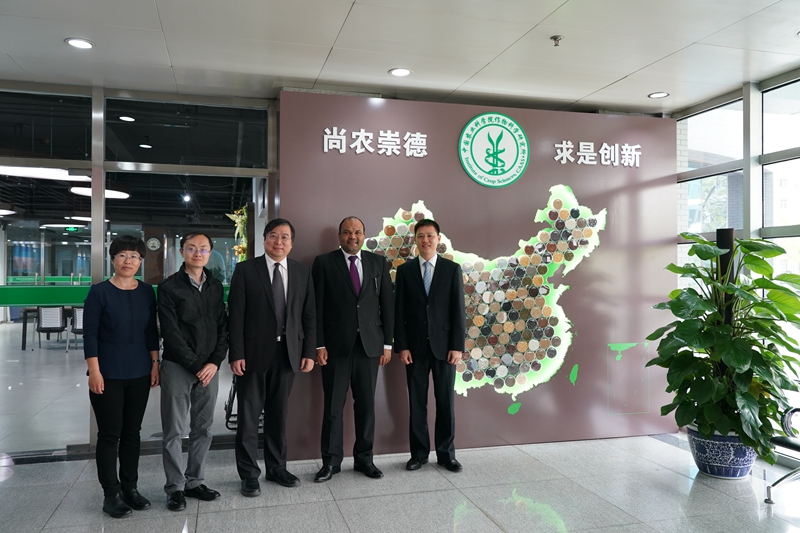 Officials from China Atomic Energy Authority and the Department of International Cooperation, CAAS attended the above activities.