Kyrgyz President Jeenbekov Visits ICS, CAAS
Date:2018-06-10Author:Source:ICS
  On the morning of June 8, 2018. Kyrgyz President Sooronbay Jeenbekov and a delegation visited the Chinese Academy of Agricultural Sciences (CAAS)in the company of Xiao Qinghua, Ambassador of China to Kyrgyzstan. Qu Dongyu, Vice Minister of the Ministry of Agriculture and Rural Affairs of China, Dr. Tang Huajun, President of CAAS and Dr. Wu Kongming, Vice President of CAAS, met with Jeenbekov's delegation at the technology showroom of the Institute of Crop Sciences (ICS), CAAS. Dr. Liu Chunming, Director General of ICS and Sun Haoqin, Party Secretary of ICS also attended the meeting.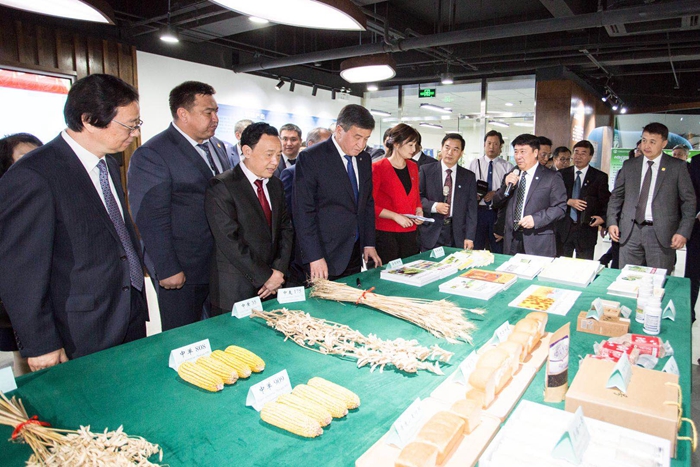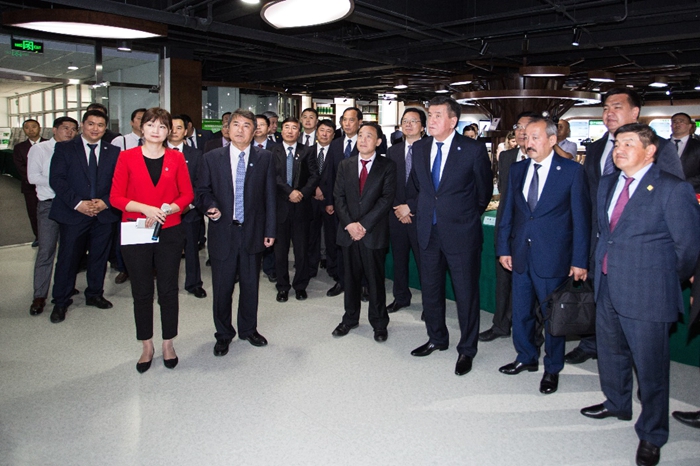 Dr. Wu Kongming briefed the delegation on the progress of scientific research and international cooperation of the CAAS. At the exhibition booth of the ICS, Dr. Liu Chuming introduced the scientific and technological achievements the Institute has made in the fields of crop germplasm resources, genetic and molecular design, genetic breeding and cultivation. The guests learned more about new varieties of wheat, maize, soybean and rice bred by the ICS, and also visited the open laboratory of National Key Facility for Crop Gene Resources and Genetic Improvement in ICS .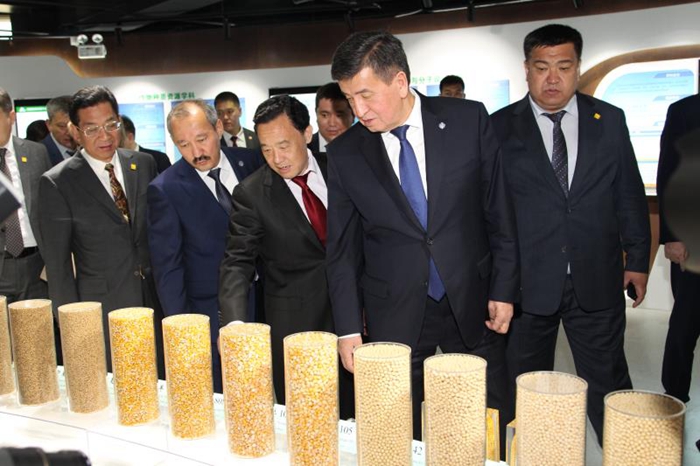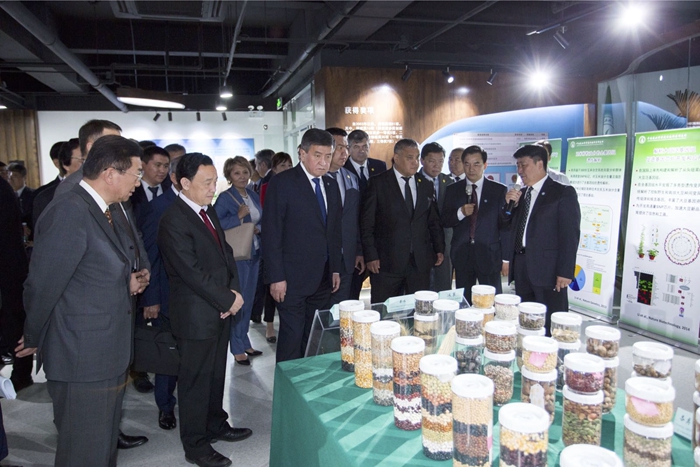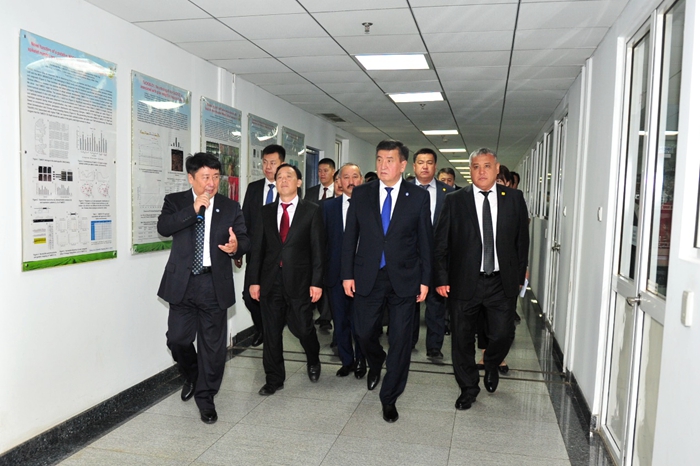 Other accompanying personnel during the visit include the heads of the Institute of Biotechnology, the Institute of Animal Sciences, the Institute of Plant Protection and the Institute of Vegetables and Flowers.