Park Tae Sung, Member of the Political Bureau of the Central Committee of the Korean Workers Party and Vice Chairman of the Central Committee, Visits Institute of Crop Sciences, CAAS
Date:2018-05-29Author:Source:ICS
  On May 15, a delegation led by Mr. Park Tae Sung, member of the Political Bureau of the Central Committee of the Korean Workers Party and Vice Chairman of the Central Committee, visited the Institute of Crop Sciences (ICS), Chinese Academy of Agricultural Sciences (CAAS). Mr. Wang Yajun, Vice Minister of the International Department of CPC Central Committee, Prof. Tang Huajun, member of the CPC Leading Group, Ministry of Agriculture and Rural Affairs and President of CAAS, and Prof. Wu Kongming, Vice President of CAAS, accompanied the visit. Prof. Liu Chunming, Director General of ICS and Prof. Fan Jing, Deputy Director General of ICS attended the meeting.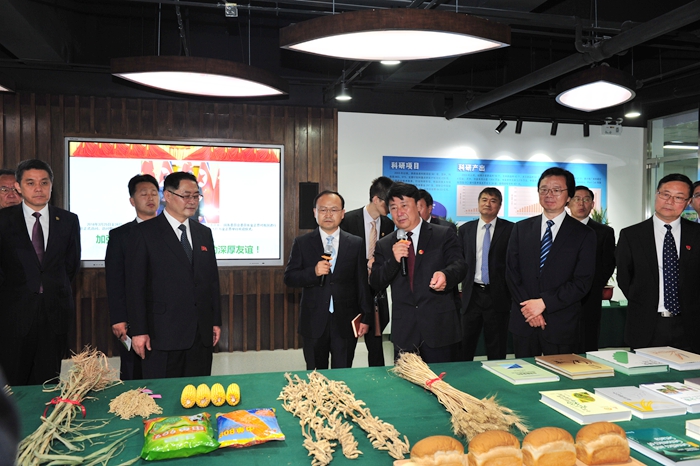 At the technology showroom of ICS, Prof. Wu Kongming briefed the delegation on the layout of the institutes of CAAS, the research disciplines, and achievements in basic and applied researches. He also introduced the history of collaboration between CAAS and research institutes from D.P.R. Korea in the field of agricultural science and technology.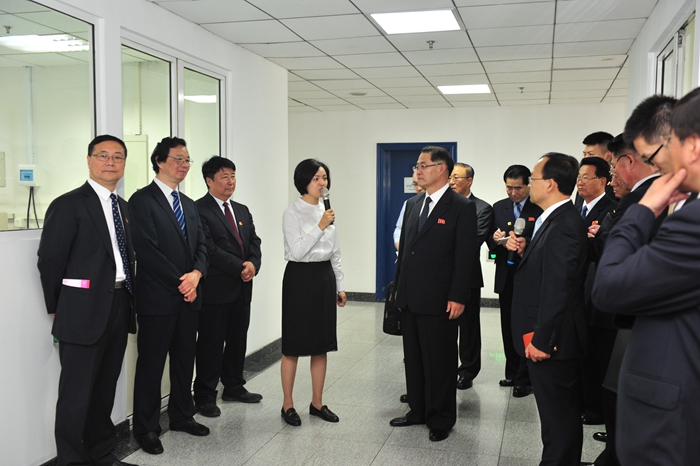 During the visit, Prof. Liu Chunming displayed the achievements in agricultural science and technology in the fields of crop germplasm resources, genetic and molecular design, genetic breeding and cultivation to the delegation, and introduced representative cropvarieties of the ICS. The delegation also visited the open laboratory of National Key Facility for Crop Gene Resources and Genetic Improvement in ICS as well as the innovation team of Crop Gene Discovery and Utilization. The innovation team elaborated thetheory and method system for the research of crop genetic resourcesfocusing on the important traits of wheat such as high yield, high efficiency and development, cloning and research of key genes, and the creation of genomics research and breeding materials.
  Mr. Park Tae-sung expressed his hope to continuously consolidate the traditional friendship and further strengthen cooperation between the D.P.R. Korea and China in agriculture sector, and jointly improve food security and sustainable agricultural development.